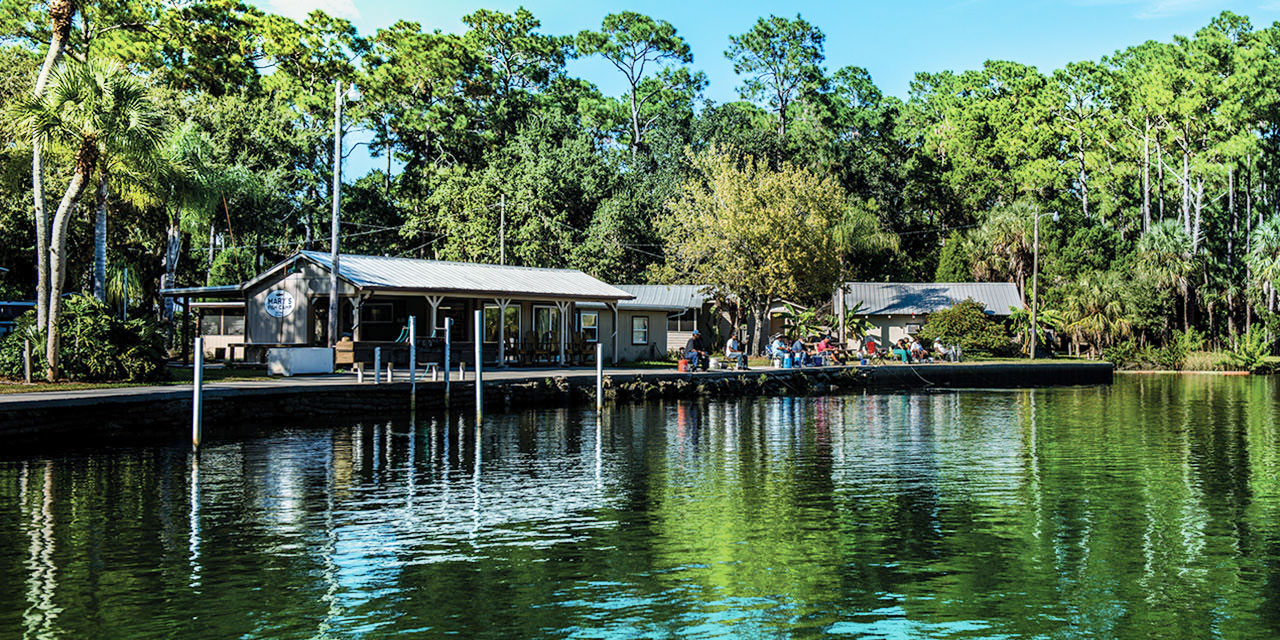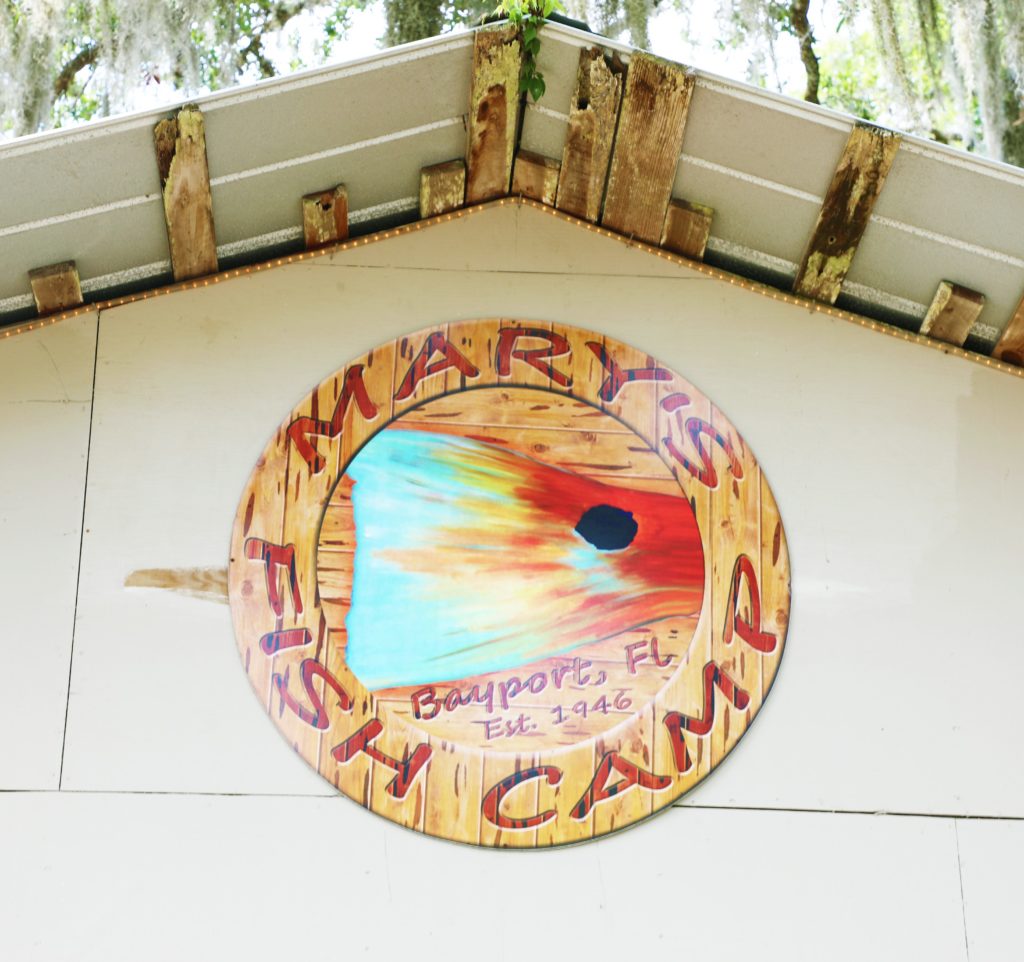 5 Fully Furnished Cabins
Our park features 5 fully furnished water front cabins, equipped bathrooms, kitchens and bedrooms. Satellite TV and Free Wifi Included for all cabins as well as full fishing access to our sea wall. We also have a bunk house available with a full bed and 3 twin bunk beds.
17 RV Sites
17 RV sites await you, RV sites include water, sewer and electric. Shoreline fishing is included for RV and Cabin guests. Primitive Tent Camping is also available. Check in times are 3:00 pm and check out is at 11:00 am.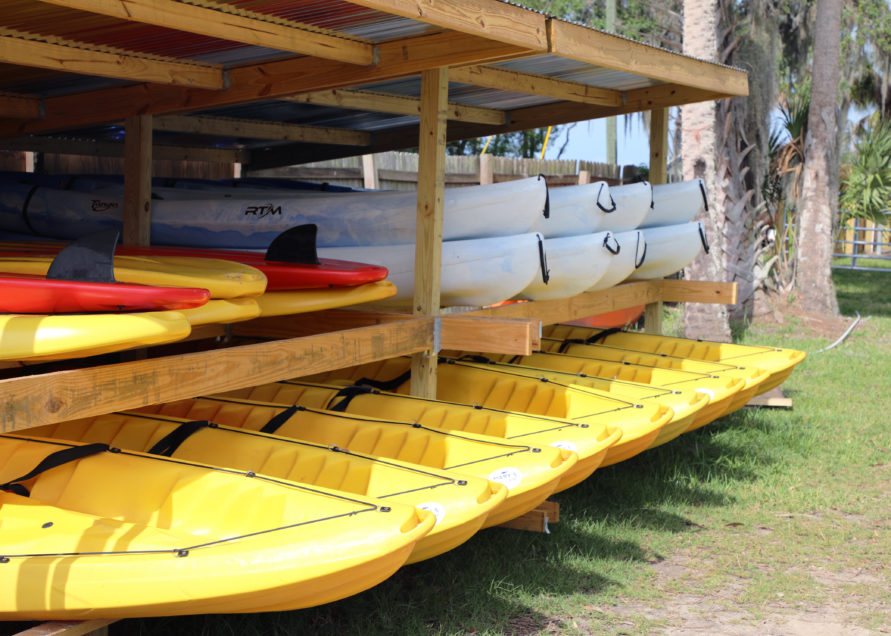 Kayaking at Mary's is a wonderful experience! Most of our kayakers get to see dolphins, sea otters, manatees, turtles and so much more!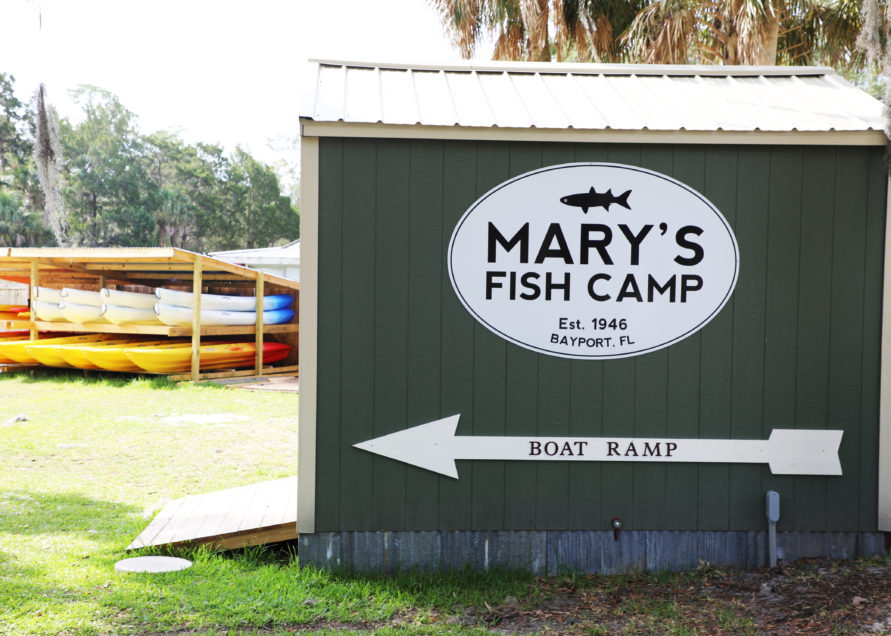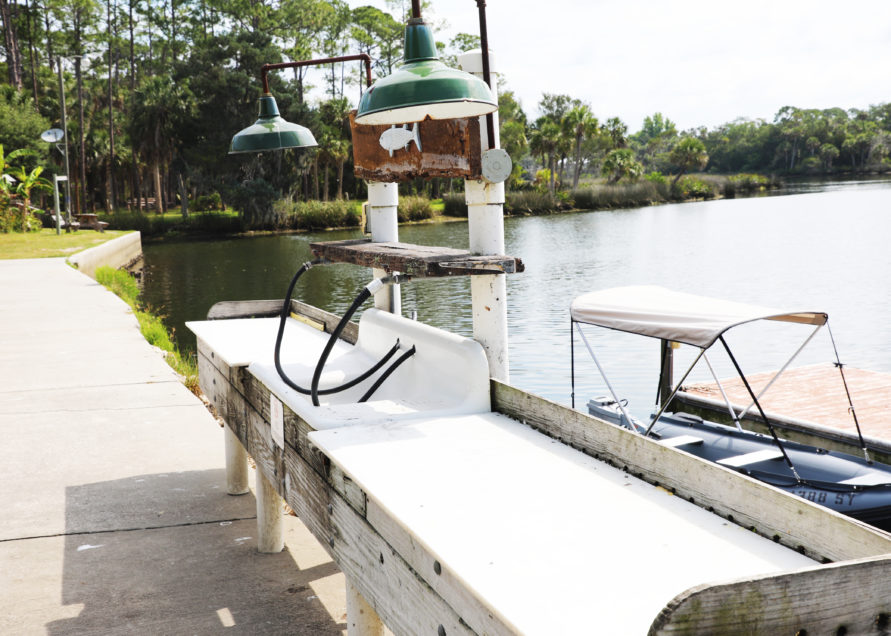 Come fish along our almost 400 foot long seawall with a beautiful view of the Mud River.
Read more "Fishing"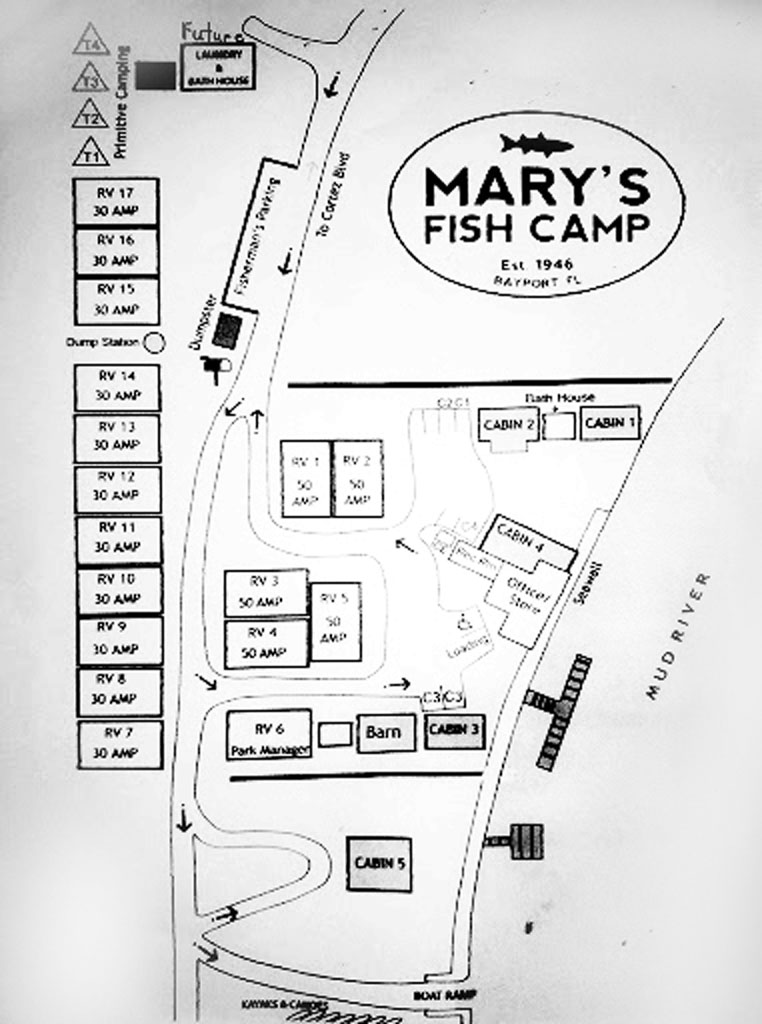 Mary's Fishing Camp Park Map
MARY'S FISH CAMP IS AN OLD STAPLE ON THE GULF COAST THAT WAS ESTABLISHED IN 1946
Mary's Fish Camp is an old staple on the Gulf Coast that was established in 1946 on the Mud River in Bayport, Florida. The Mud River is fed by 2 natural springs The Mud River Spring and the Salt Spring that flows into the Weeki Wachee River just before the mouth hits the Gulf of Mexico. Mary's Fish Camp is known for its plentiful fish and especially mullet that run to the springs in front of the camp.Not much has changed at the fish camp since since 1946. Its a piece of old Florida and the beauty of the Gulf Coast! Mary's Fish Camp closed down in 2010 and had been vacant until Sept 2015. A group of local businessmen and sportsman were presented an opportunity to bring the fish camp back to life. We have pooled our resources to bring back Mary's for your enjoyment and preserve a piece of history on the Gulf Coast. Come down to Mary's and bring the family for an RC cola and Moon Pie by the river and see